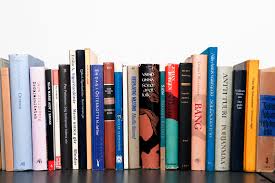 Book Week (29th Feb- 4th March)
During Book Week a lot of exciting events will be taking place in school. If you can spare any time during book week, please speak to your child's class teacher about popping into school to listen to readers and share some books.
This year's Book Week Photo Competition is called: 'Youngies and Oldies.' Take a photograph of your child sharing a book with a grown up.                                              
Bring these photos into school after half-term and they will be displayed. Best photo wins a prize.
This year we are also holding a writing competition. Inspired by Earnest Hemingway's 6 word story, the children have to come up with their own versions.
For Sale                                                                 Home-time
Baby shoes                                                           Happy children
Never worn   (E. Hemingway)                          Skip away     (Anonymous)
Closing date for 6 word story and photo competition: Friday 26th February.
On World Book Day- Thursday 3rd March, we are having a giant pyjama reading party. The children have to come to school in their uniform but they can change into their pyjamas in the afternoon. If they do not want to wear pyjamas, they can bring in their slippers, or dressing gown or a teddy. The children will spend time in the afternoon sharing books with children from other classes.
If you are interested in becoming a regular reading volunteer: listening to readers and sharing books with children, please speak to Mrs. Tarrington or leave your details at the office.
Many Thanks
Mrs.Tarrington