2019-20

Let's Get Set for Tokoyo
At St Elizabeth's we pride ourselves on providing our children with competitive opportunities, both in and out of school, in order to develop and use their PE skills.
We are known for our outstanding sportsmanship and always remember the importance of the School Games Values when we compete, inspired by our Team GB athletes on the Road to Rio.
Footgolf
Sportsmanship Award: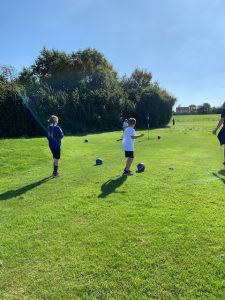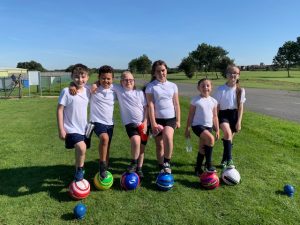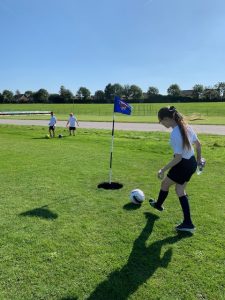 Year 6 Crosby Lakeside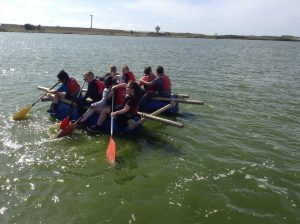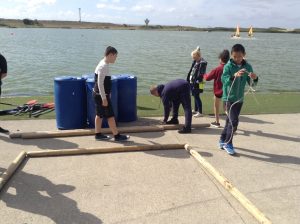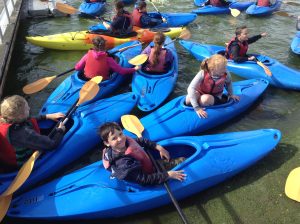 Rugby World Cup Fun Days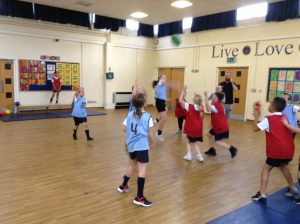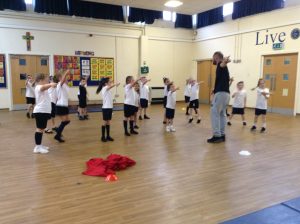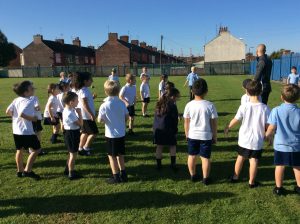 Autumn Football Tournaments
Sportsmanship Awards:
South Sefton Netball Competition
Sportsmanship Award:
KS1 Sportshall Athletics
Sportsmanship Award: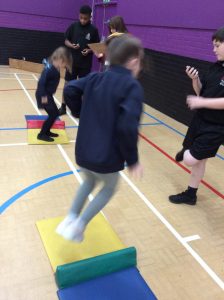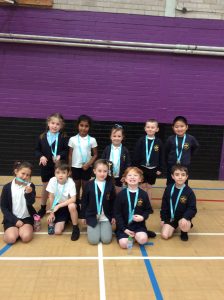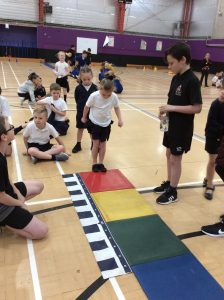 St Elizabeths 2018-19
Hall of Fame
St Elizabeths Sportsmanship Award Winners 2019
Our Sportsmanship Award winners for 2018-19 were delighted with their trophies and we would like to thank them for an excellent year of 'My Personal Best' in which they gave their all in every lesson, after school clubs and competitions. Well done children.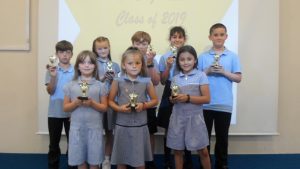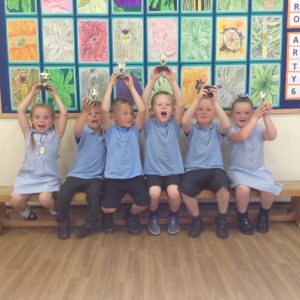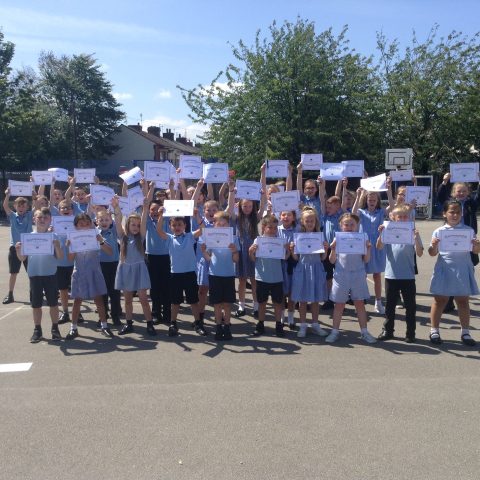 Netball World Cup 2019
Children from Year 5 were treated to an international delight as they took a trip to The Echo Arena for the Netball World Cup on Wednesday morning. They thoroughly enjoyed the morning and the group were even lucky enough to meet the South African team on their way out!
St Elizabeths Sports Days: July 2019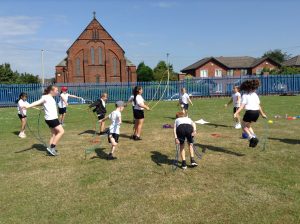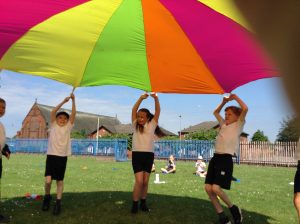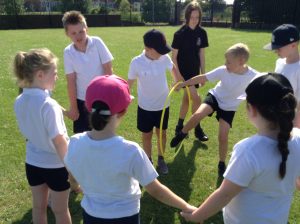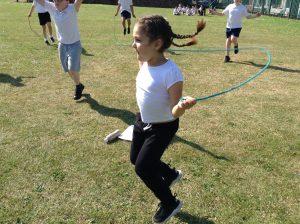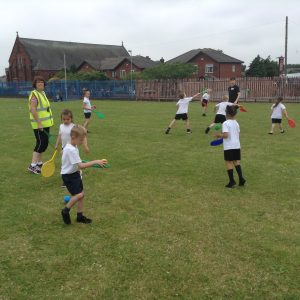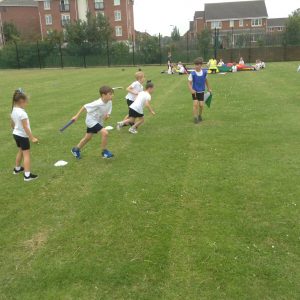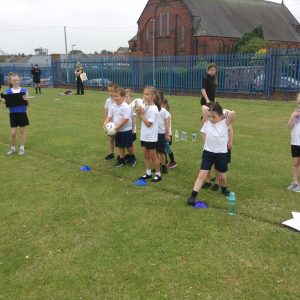 Merseyside Games: Hockey
The children took to the astro pitches after a year of training with Mrs McCaughrean. The final squad was an agonising decision for our Hockey coach but she chose a brilliant squad who won Silver in the School Games once again. An absolutely brilliant effort by all children and a testament to the hard work and training they have put in this year.
Merseyside Games: Golf
A truly cracking team of Year 5 and 6 children made their way to Aintree Golf Course on a beautiful summer day to take part in the Merseyside Games Golf Tournament. They did incredibly well on the different events and came fourth overall. Awesome result children- well done!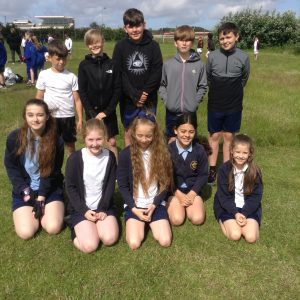 Year 4 Cricket Competition
Year 4 A, B and C Cricket Teams made their way to Bootle Cricket Club on a searing hot afternoon to compete against Bedford Primary School. After coaching from Greg Pennington at Lancashire Cricket Club, the children played the school games format of Kwik Cricket. Our A and C teams lost to very strong opposition but our B team won and were delighted with the result. Overall a fantastic day following England's glorious victory in the Cricket World Cup the night before.
Merseyside Games: Boccia, New Age Curling and Seated Volleyball
Another Merseyside Games qualification brought three squads of children to the Liverpool City Games. The inclusive festival included our Boccia, Curling and Seated Volleyball Squads. Boccia and Curling narrowly missed out on finals but our Seated Volleyball team won a Silver Medal in a very closely fought contest. A brilliant result from a brilliant and committed set of pupils.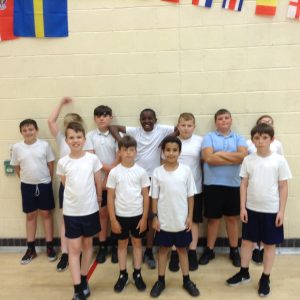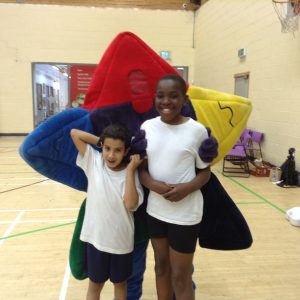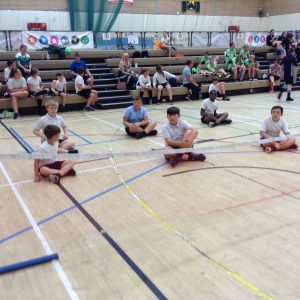 Y3/4 South Sefton Golf Y5/6 South Sefton Golf
A camera malfunction means we have no photos of our wonderful golfers today but rest assured they are names for the future. A brilliant day of gold was had by all at Aintree Golf Club with our A, B and C teams for both the lower and upper juniors attending. The 3/4 children were amazing and took second place with very little training! Well done all who attended and represented our school so well.
Girls World Cup Tournaments 2019
Year 3, 4, 5 and 6 girls celebrated the Women's World Cup with additional summer tournaments this year. They were truly inspired after learning about the lionesses in school and went on to play with an extra spring in their step. Well done girls!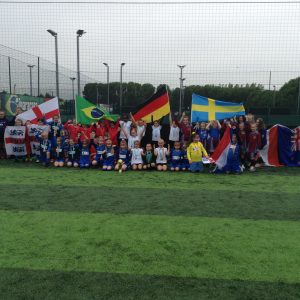 Year 3 Cricket Festival
The whole of Year 3 (ABC teams) attended a Cricket Festival organised by South Sefton and Lancashire Cricket Club at Bootle Cricket Club this afternoon. The children loved the different festival events and were kept busy and active the entire afternoon. Once again they represented our school with pride and their attitude and behaviour was commented on by the organisers.
Boccia and New Age Kurling
We smashed our way to the Merseyside Games once again this year in both Boccia and New Age Kurling at The Hawthornes Academy. A massive well done to the children who have trained well and worked very well as a team today. Onwards and upwards to the Merseyside Games now!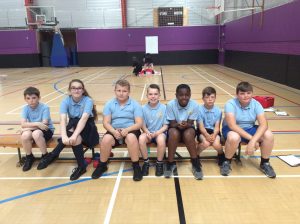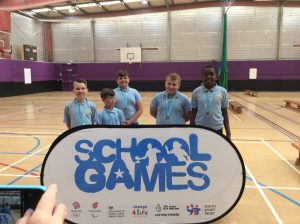 Quadkids Athletics
Silver position for our Quadkids Team at Litherland Sports Park today. After many weeks of training (months if you count all those daily miles!) the children really gave it their all in a very close competition. A special mention goes to Chloe Buchanan who, although exhausted after a brilliant 600m really gave it 110% in the final events.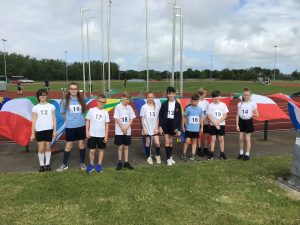 My Personal Best Challenge 7: Daily Mile
Run, run, run time again. Nearly all of our children smashed their personal best score today on our Summer daily mile event. It goes to show that practice makes perfect!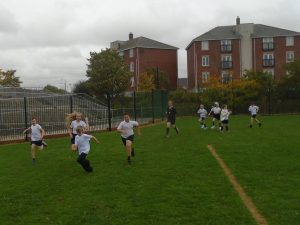 St Elizabeths Quiddich Day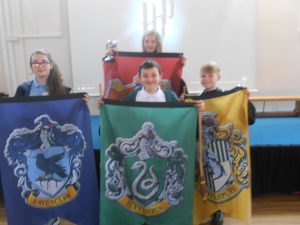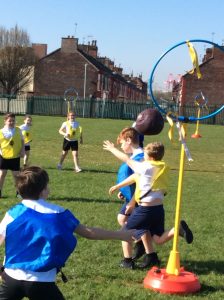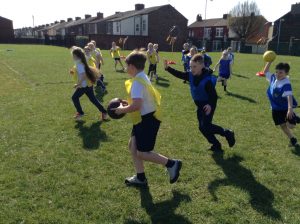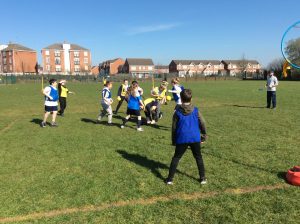 My Personal Best Challenge 5: Star Jumps
It was time to jump our way to victory on the playground for our latest personal challenge. Children were given a baseline and then challenged to improve this in one week on our junior yards. The challenge- how many star jumps can you do in one minute?
KS2 Sportshall Athletics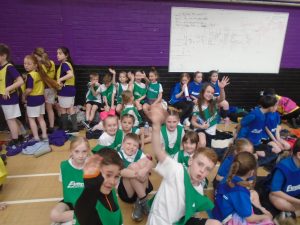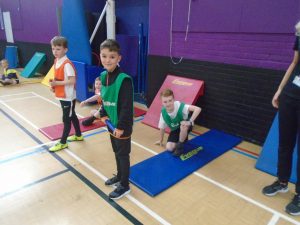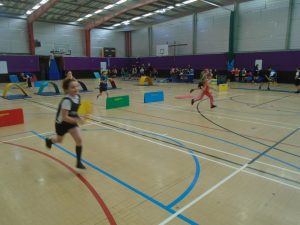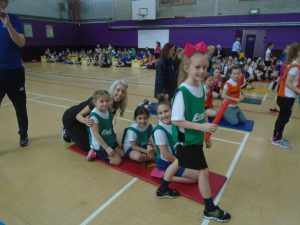 My Personal Best Challenge 4: Speedstacking
How fast can you stack? In our Intra and Personal challenge this February we went stacking crazy! This simple game improves both co-ordination and control with not only stacking but other sports too. The children loved the simple event and we look forward to expanding it next year.
January Mindfulness Day: Yoga and Fencing
It isn't all about speed. Our focus in January was mindfulness with the children slowing the pace down in yoga and meditation sessions and challenging themselves with archery. Today was all about building our confidence and growth mindset ready for challenges of the New Year.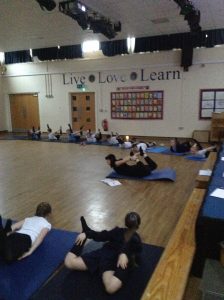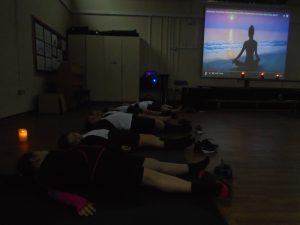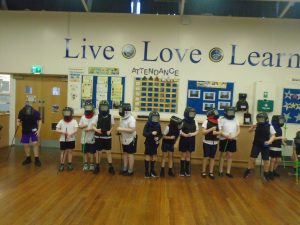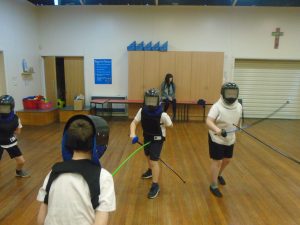 My Personal Best Challenge 3: Santa's Fitness Prep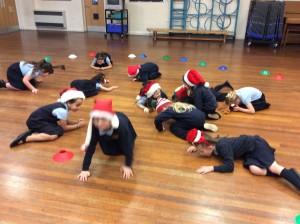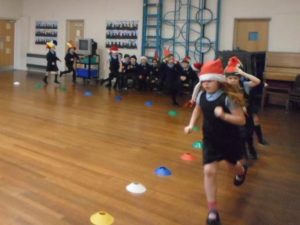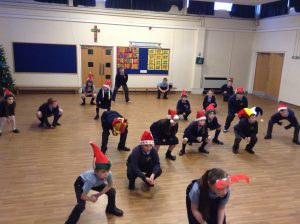 South Sefton Dodgeball Competition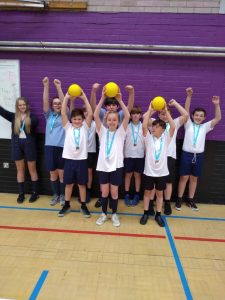 KS1 Sportshall Athletics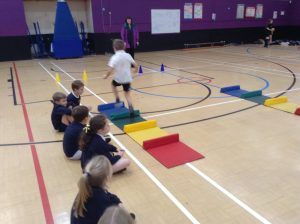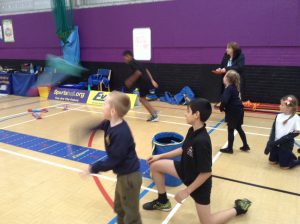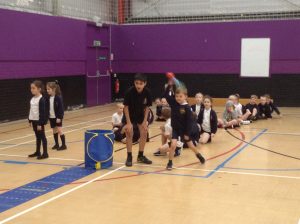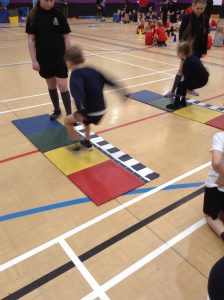 Y5/6 Girls Football
The girls had a great time at Goals in a Y5/6 tournamen and played fantastically well, finishing 4th overall. Well done girls! As always you did us proud and were real sportsmanship ambassadors for our school.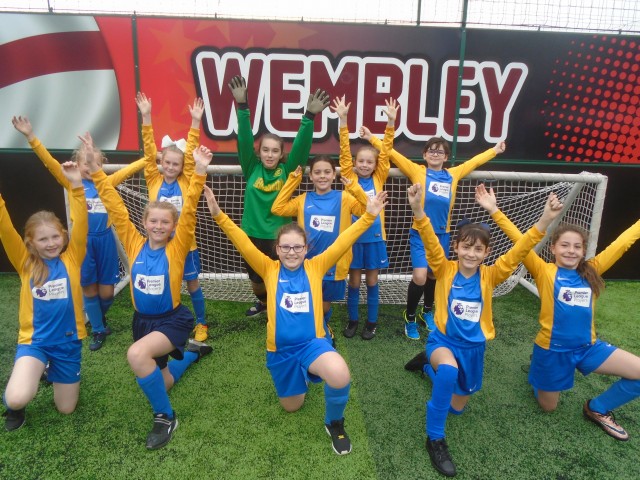 Y6 Footgolf at Aintree Golf Centre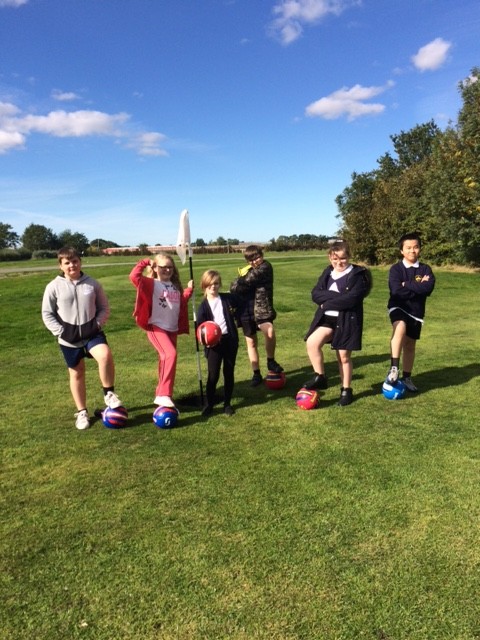 My Personal Best Challenge 2: Daily Mile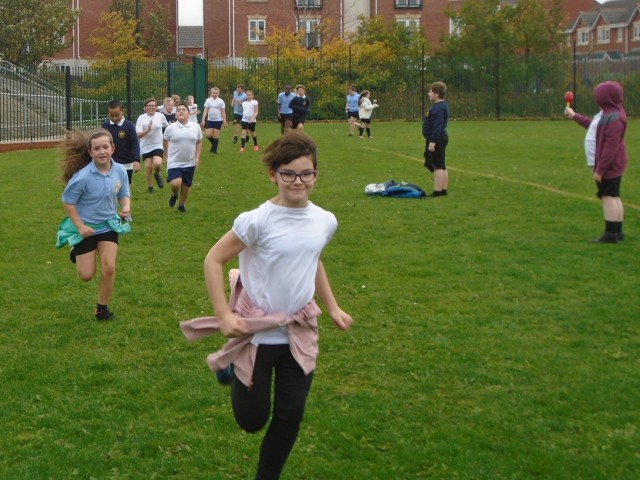 Autumn Football Tournaments
Autumn is all about the football season and our children have attended a number football competitions within the first month back. A huge thank you to those children who attended extra training and especially those selected to take part in competition and our new Football referees.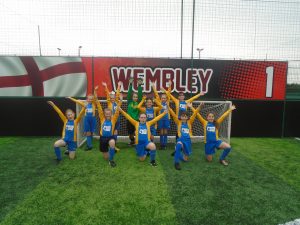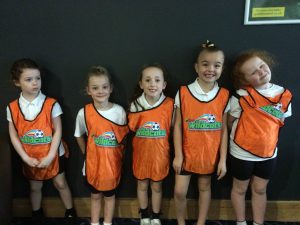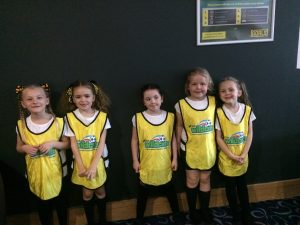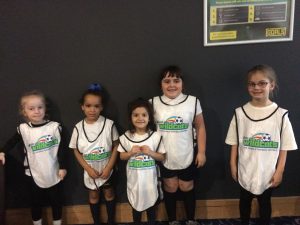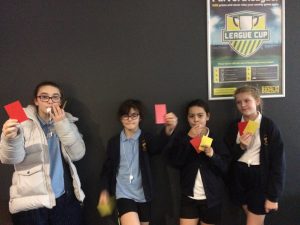 My Personal Best Challenge 1: September Skipping Challenge
Our year kicked off with our first personal challenge following last year's Skip to be Fit workshops. The children completed a baseline and were given one week to try and improve their skipping scores. Well done to all those who improved their personal best and especially those who persevered and learned to skip this week. Well done!