Physical Activity At Home
January 2021
In light of the recent news, we are unfortunately returning to lockdown lessons for the majority of pupils. But we can once again rise to this challenge and there is no question that staying active and moving helps us manage each and every day.
To support you we have some links below. These have been recommended by our School Sports Partnership but are by no means a comprehensive list. As the weeks roll on we are sure new and exciting resources will become available. Please see our twitter feed for regular updates.
South Sefton Wellbeing Booklet
This is the booklet we will be using at school and sending out in home learning packs for all children to access. Click for the resouce here: PE Wellbeing Pack St Elizabeths
AfPE: #ThisIsPE
This is a recent and excellent resource developed to cover different aspects of the National Curriculum. Each video is no longer than 2 minutes and they are free, fun and easy for all the family: https://www.afpe.org.uk/physical-education/thisispe-supporting-parents-to-teach-pe-at-home/
Joe Wicks (YouTube Channel)
9am PE Lessons on Monday, Wednesday and Friday please follow the link: https://www.youtube.com/channel/UCAxW1XT0iEJo0TYlRfn6rYQ
Couch to 5K (NHS Site and App)
This is a simple, easy programme for all the family fully endorsed by the NHS and something that was downloaded and used to great success in the last lockdown. Follow the link for further details: https://www.nhs.uk/live-well/exercise/couch-to-5k-week-by-week/
Getset4PE Active Calendar
This is a simple but amazingly effective resource using ours school PE Platform Getset4PE from which you can access home learning resources under the Active Families tab. Click the link for the instructions and resources: GS4PE_Active_Calendar_1_
Youth Sport Trust After School Club
Tuesdays & Thursdays 5pm – YouTube Channel. Follow the link: https://www.youtube.com/user/YouthSportTrust
Change 4 Life Accessible Workouts
https://www.nhs.uk/change4life/activities/accessible-activities
Simple Physical Activity Games at Home
https://www.youtube.com/playlist?list=PLX9GnyQdxaf5NUXnlP-PCQ4ssc2tjnRUr
Personal Challenge Activities- channel that competitive spirit
https://www.youtube.com/playlist?list=PLX9GnyQdxaf5SqSnTYy_pc51k7lIPi4je
Disney Workouts
https://www.thisgirlcan.co.uk/activities/disney-workouts/
Ready Set Ride
https://readysetride.co.uk/prepare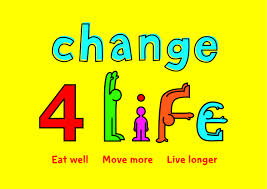 Change for Life
http://www.nhs.uk/change4life/Pages/change-for-life.aspx
This fantastic site offers recipes, games and fitness challenges for the whole family! There's a 10 minute Shake Up Zone to add 10 minutes of activity to each day, healthy food swap ideas and links to local clubs for activity.
It's free to join and packed full of great ideas.