2021/2022
What is Forest School?
Forest School is an innovative, self-led learning approach suitable for all ages in a woodland
setting, supported by a trained Forest School Leader.

Forest School originated from Scandinavia, where in Denmark it started as good teaching
practice to use the outdoor environment with children, giving them freedom to play and discover
nature. Forest School first came to the UK in 1993 when a group of British teachers returned
from Denmark with an enthusiasm for a new approach to education – one that put individuals
and the different ways they learn at its centre.
Mersey Forest / Liverpool John Moores University.
Mersey Forest – Thrive in the Forest.
We are one of twelve schools across Sefton to participate in the
programme. We are involved in the FS Project for case studies which
will examine the longer term effects of the FS sessions on mental health
and well-being of the children – for example resilience.
Michelle Whalley from John Moores University has planned research
that is going to be based on child psychological wellbeing, using the
forest school project as a basis for her data collection. She is proposing
the hypothesis that forest school promotes positive mental health and
wellbeing, therefore acting as a preventative measure to child mental
health difficulties.

The research will involve some semi – structured interviews with around
4 children who are taking part in the FS project and also their teachers /
parents and carers. There will then follow up interviews in the next
academic year – around 9 months later, to investigate whether any
positive effects of the forest school are still present and whether
participation in the forest school intervention has had a wider impact on
the family.
Liverpool John Moores has also provided Forest School training with
curriculum links for all subject leaders.
2021 / 2022
Each half term every child in our school will experience a Forest School
session. By the end of the year they will have completed the six session
learning programme. We will also be targeting specific groups of children
to participate in lunch time and after school clubs.
Autumn 1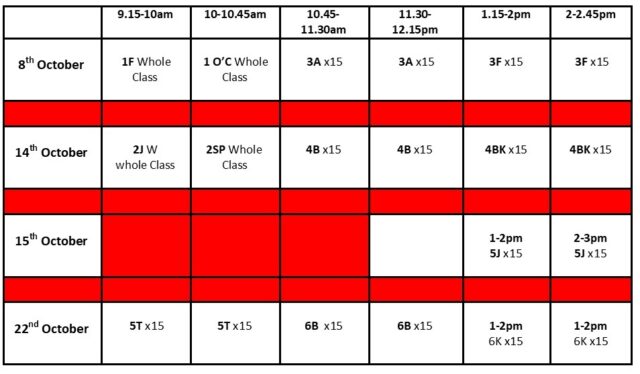 This half term we will concentrate on Forest School rules and how we enter and exit the fire circle. We played lots of team building games, planted bulbs, plant bashed, used clay to build forest animals and created our 'small worlds'.
Autumn 1 – After School Club
Year 6 children were invited to participate in this half term's after school club. We did lots of activities including fire making, den building, sawing, team games, spear making and we even buried a time capsule!
Autumn 2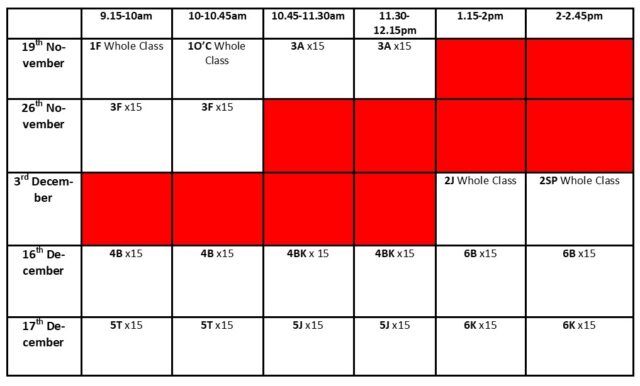 Forest School Parent Questionnaire
Spring 1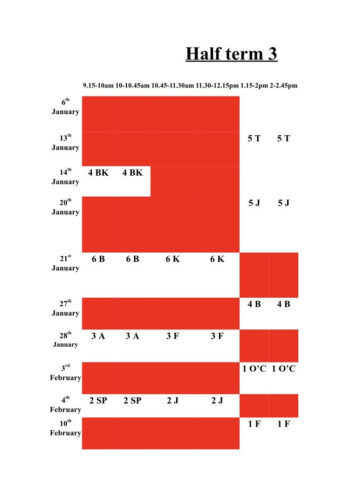 Spring 2