Geography Vision Statement
The study of geography is about more than just memorising places on a map. It's about understanding the complexity of our world, appreciating the diversity of cultures that exists across continents. And in the end, it's about using all that knowledge to help bridge divides and bring people together.
Barak Obama
At our school, we believe that it has never been more important for children to have a comprehensive global understanding and knowledge of the world and the people and cultures that inhabit it. Through understanding geography and the complexity of our planet, we believe that our children will develop respect for the physical environment and the diverse range of cultures and beliefs that make up our world. Our children will be self-aware of the impact they can have on our planet. Our Geography curriculum allows children to build resilience and become problem solvers. We want our children to be inquisitive about the world, open-minded and also responsible for the actions and choices they make.
We aim to foster understanding, curiosity and fascination about the world and its people through the planned curriculum and through opportunities that arise throughout the year as detailed below.
Learn about the countries of new children to the school as the cohort diversifies (unity)
Read stories and learn songs from other countries and cultures (unity)
Discuss world news items as they arise (responsibility)
Take part in global charity work and sustainability projects (responsibility and generosity)
| | | |
| --- | --- | --- |
| WE KNOW ABOUT | WE CARE ABOUT | WE ACT |
| Locations | An equal share for all | Raise money |
| People -similarities and differences | Sustainability | Campaign |
| Natural environments and Processes | Climate Change | Recycle |
| Human Geography and Processes | Pollution | Save energy |
| The World's Resources | Fairtrade | Clean up campaigns |
| Reading Maps | | |
| Conducting Fieldwork | | |
The national curriculum for geography aims to ensure that all pupils
develop contextual knowledge of the location of globally significant places – both terrestrial and marine – including their defining physical and human characteristics and how these provide a geographical context for understanding the actions of processes
understand the processes that give rise to key physical and human geographical features of the world, how these are interdependent and how they bring about spatial variation and change over time
are competent in the geographical skills needed to: collect, analyse and communicate with a range of data gathered through experiences of fieldwork that deepen their understanding of geographical processes
interpret a range of sources of geographical information, including maps, diagrams, globes, aerial photographs and Geographical Information Systems (GIS)
communicate geographical information in a variety of ways, including through maps, numerical and quantitative skills and writing at length.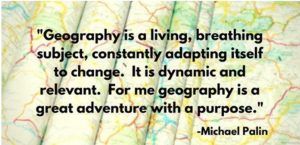 Curriculum Intent
The geography curriculum promotes curiosity and a love and thirst for learning. It is ambitious and empowers our children to become independent and resilient – like all curriculum areas.
We want to equip them with not only the minimum statutory requirements of the geography National Curriculum but to prepare them for the opportunities, responsibilities and experiences of later life. For example, our children had the opportunity to plant trees in a local park. 90 pupils teamed up with 'Mersey Forest Association' to plant trees as part of a scheme to plant a seed for every child in Sefton. The Mersey Forest is a growing network of woodlands being created across Merseyside and North Cheshire to benefit people, wildlife and the economy. The children learned specific planting skills including: the best areas to dig, linear planting and safety when using spades. The 'Mersey Forest' staff were on hand to support children with their planting as well as educating staff and students on how to keep the park clean and safe. The pupils thoroughly enjoyed the experience with one child commenting: "This morning was great and it was fun helping the park and protecting wildlife. I know that in a couple of years our trees will help protect squirrels, hedgehogs and birds with their habitats". Year 2 and the Eco Council annually visit the Veolia Recycling Centre. They learn about the journey of the items we recycle and how best to promote this at home and at school. They then pass this information on to peers and people at home. The Eco-Council arrange special weeks such as 'Switch Off' and 'Waste Week'. They introduce the theme of the week to other members of the school and then set them tasks and activities to complete. During these weeks we invite people from our local community to talk about the topics. We celebrate natural and international events such as the Olympics and The World Cup. We look at the countries that are hosting the event and countries participating in the competition.
We want our children to use the vibrancy of our great city to learn from other cultures, respect diversity, co-operate with one another and appreciate what they have. We achieve this by providing a strong SMSC curriculum, with British Values and our core values placed at the heart of everything we do. This often feeds into the geography curriculum. For example, in the spring term Year Four celebrated 'Our Liverpool Home' as a theme and as part of this themed week, children went on a special walking tour of our city. They were able to take in some of our city's wonderful historical buildings and landmarks. Starting at the Albert Dock, walking past the original eight streets of Liverpool Town 1208, the bus went past the Town Hall, Liverpool World Museum, Walker Art Gallery, St George's Hall, China Town and both Cathedrals. The walk was full of people from other places visiting our glorious city. It was a great way to celebrate the vibrancy of our great city! We have global links with East Meru Community School in Tanzania. Two of our teachers visited the school and shared good practise. We aim to continue this link and promote the children learning about other cultures. Linked with our RE curriculum, we have gained the CAFOD Laudato Si Award. Each child and class have made a pledge of how they can help protect our common home. Our school has now got one pledge that we are aiming to achieve.
We enrich their time in our school with memorable, unforgettable experiences and provide opportunities which are normally out of reach – this piques their interests and passions. During the Olympics each classroom turned into a different 'country'. The children from Reception to Year 6 'travel around the world'. In each classroom they experienced the different cultures and experiences of the country. We have recently been granted funding for a Forest School Area. This is due to be finished by the end of January. This will greatly enhance the children's outdoor learning and experiences. From making Bug Hotels to toasting marshmallows around the fire! We firmly believe that it is not just about what happens in the classroom, it is about the added value we offer to really inspire our children.
Curriculum Implementation
In July 2018, a complete audit of the geography curriculum was conducted. On the back of the findings from this audit, the geography curriculum has been carefully built and the learning opportunities and assessment milestones for each year group crafted to ensure progression and repetition in terms of embedding key learning, knowledge and skills. We believe that our pupils need to be actively involved in making sense of their learning and therefore an enquiry approach was implemented, encouraging higher-order thinking and allowing our children to explore in a way that is meaningful to them. Within each year group, geography strands are revisited in a progressive manner. For example, when encouraging an understanding of places and connection, Year 1 focus on observing human and physical features within a local green space. This understanding of our place in the world develops through the year groups through comparisons within the UK, Europe and the wider world and then in Year 6 topics there is an emphasis on understanding how places across the world are interconnected and the position of Liverpool within that.
Geography subject specific characteristics, which we expect the children to demonstrate, have been developed and shared with all stakeholders. These characteristics underpin all work in geography and form a focal point for display areas and provide a common subject specific vocabulary for staff and pupils. These characteristics are:
An excellent knowledge of where places are and what they are like.
An excellent understanding of the ways in which places are interdependent and interconnected and how much human and physical environments are interrelated.
An extensive base of geographical knowledge and vocabulary.
Fluency in complex, geographical enquiry and the ability to apply questioning skills and use effective analytical and presentational techniques.
The ability to reach clear conclusions and develop a reasoned argument to explain findings.
Significant levels of originality, imagination or creativity as shown in interpretations and representations of the subject matter.
Highly developed and frequently utilised fieldwork and other geographical skills and techniques.
A passion for and commitment to the subject, and a real sense of curiosity to find out about the world and the people who live there.
The ability to express well-balanced opinions, rooted in very good knowledge and understanding about current and contemporary issues in society and the environment.
We empower our staff to organise their own year group curriculums under the guidance of our subject leaders. Teachers are best placed to make these judgements. Staff develop year group specific long-term curriculum maps which identify when the different subjects and topics will be taught across the academic year. The vast majority of subjects are taught discretely but staff make meaningful links across subjects. They link prior knowledge to new learning to deepen children's learning. For example, in Year 5 the children study 'The Man Who Walked Between the Towers' by Mordicai Gerstein. This follows the story of Phillipe Petite walking across a wire in between the Twin Towers. They use this story to then concentrate on North America. They look at the climate, landscape, population, human and physical features. Our children are taught the right, connected knowledge.
Our short-term plans are produced on a weekly and daily basis. We use these to set out the learning objectives for each lesson, identifying engaging activities and resources which will be used to achieve them.
We encourage staff to teach a weekly geography lesson. This was a notable change after the geography audit. This helps to ensure sufficient time is allocated to geography and that geographic subject matter can be revisited frequently. We believe that by crafting our curriculum this way, we improve the potential for our children to retain what they have been taught, to alter their long-term memory and thus improve the rates of progress they make. We have also introduced five key questions being asked at the start of every Geography lesson. These start in Year One and progress to Year 6. They cover the main areas of the curriculum objectives. We encourage the teachers to ask these as many times as they can and actively encourage over learning them.
Curriculum Impact
We use both formative and summative assessment information in every geography lesson. Staff use this information to inform their short-term planning and short-term interventions. This helps us provide the best possible support for all of our pupils, including the more able. The assessment milestones for each phase have been carefully mapped out and further broken down for each year group. This means that skills in geography are progressive and build year on year.
Our staff use geography formative assessment to systematically assess what the children know as the topic progresses and inform their future planning.
Assessment information is collected twice a year and analysed as part of our monitoring cycle. This process provides an accurate and comprehensive understanding of the quality of education in geography. A comprehensive monitoring cycle is developed at the beginning of each academic year. This identifies when monitoring is undertaken. The last geography monitoring took place on 16th January 2020. Monitoring in geography includes: book scrutinies and pupil and staff voice.
All of this information is gathered and reviewed. It is used to inform further curriculum developments and provision is adapted accordingly. For example, book scruntinies and professional dialogue with staff identified Fieldwork as an area for CPD. Staff were provided with inset from an advisor from Lancashire which provided advice on how to implement fieldwork activities.
Geographical understanding, as well as children's spiritual, moral, social and cultural development is further supported by the school's links with an international partner school in Tanzania. The children have raised funds to support the school. Two of our teachers have visited the school and reported back to the children about the cultural differences and the experience.
This aspect of the work of the school is also supported through specific drives which include themed days such as Year 4's 'European Neighbours' day. Children taste food from the European countries. They also participate in traditional dances, art and music activities. Children are able to learn about careers related to geography as we have many visitors to the school and school trips to provide this information. For example, visits to Veolia Recycling centre, Southport Eco-Centre, Forest School leaders, Mersey Forest, Sefton Park Rangers etc. We participate in many national and local projects such as 'Waste Week', 'Helping Hands' and 'World Ocean Day'. We play a very active part in the local community and annually litter pick in Sefton North Park, planted trees in Seaforth Triangle, planted bulbs for Sefton in local parks and held planting competitions in school.