Here at St. Elizabeth's School, we are proud to be a school where children are read to, enjoy listening to high-quality books and share their enjoyment of stories through discussion.
Our 'Reading Spine' is one element of the approach we take to foster a love for reading in our children. The spine is a core of books that create a living library inside our children's minds. It is a store of fantastic, high-quality reads that help our children engage at a deeper level and enter the world of books. We have adopted Pie Corbett's 'Reading Spine' for every year group and we have supplemented these books with ' 6 To Get You Started' as recommended by Mister Bodd, giving children access to brilliant texts year on year.
At St. Elizabeth's, we recognise that reading for pleasure at school is a vital part of the jigsaw when enabling children to learn to have a life-long love for reading. We enjoy sharing our love of reading in school by engaging in events and initiatives. As a whole school we celebrate poetry during the autumn term with a visit from a renowned poet. We love to celebrate World Book Day each year, we have visits from authors/ illustrators and local storytellers. Each year group has a Bookflix display, where current reads and book recommendations are advertised. We dedicate time every single day to reading for pleasure- whether that reading is shared by a teacher, child or any other adult/visitor to our school. We have outside reading areas so children can develop their love of reading during break times and we have a team of reading ambassadors- one child from every class, keen to spread their joy of reading. Every month, we hold reading conferences, where children get the opportunity to recommend their books to each other, this is followed by a Reading Award Assembly and reading award winners are rewarded with a brand-new book.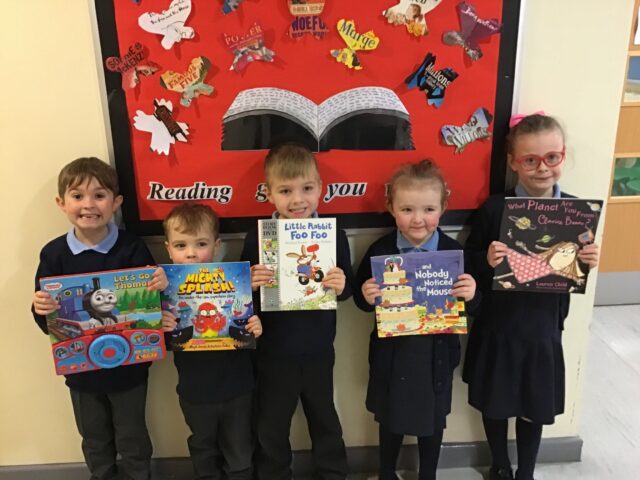 Our KS1 Reading Ambassadors